Conning's North American operations provide an array of services to insurance companies and corporate pension plans, including asset management, risk management and award-winning software solutions, as well as proprietary insurance industry research and consulting services. Operations are centered in Hartford, CT with additional offices in Boston and New York City.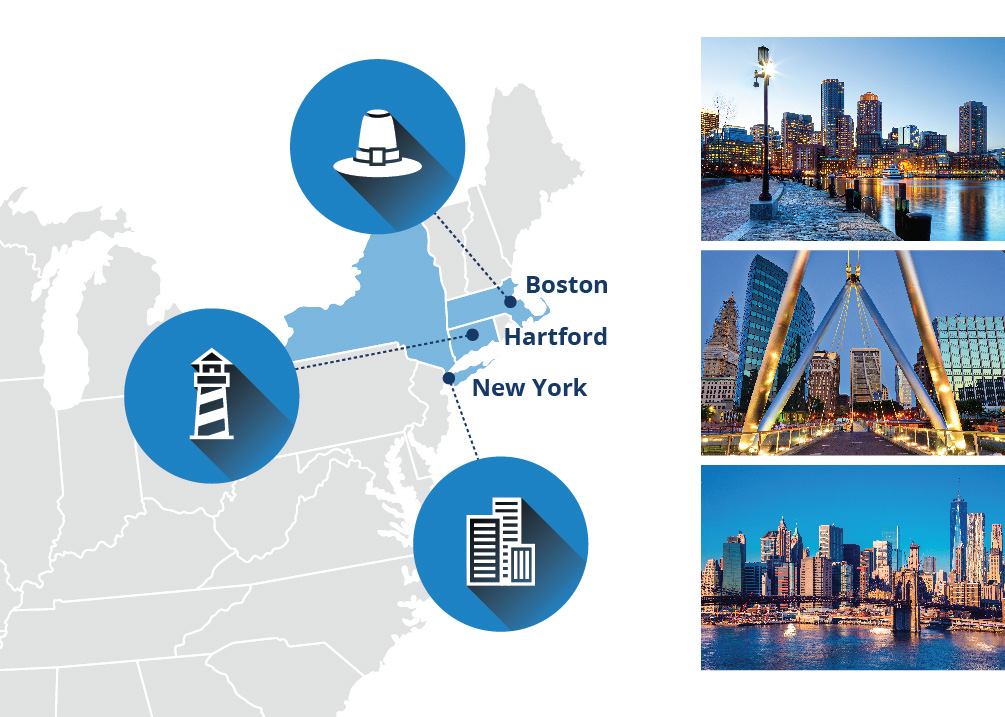 Investment Expertise
Our investment management strategies start with a deep understanding of client liabilities and build from there, leveraging a broad range of fixed income, equity and specialty asset classes, supported by professionals with extensive expertise in the U.S. and around the globe. We support these solutions with full-service accounting and reporting services.
Software & Services
Conning works with clients to identify, measure and manage risk across your entire enterprise, arming you with a comprehensive perspective. Our solutions consider a range of potential exposures and enable you to capture, value, and understand the impact of each moving part. In addition, our award-winning risk-management software provides insight into asset behavior and powers your ALM models with a comprehensive range of economic scenarios.

Insurance Research
For nearly 70 years, insurance companies have relied on Conning's in-depth understanding of and insights about the industry. Our researchers have a wealth of experience across all segments of the insurance industry, providing information via an extensive library of forecasts & analyses, segment and strategic studies, and presentations. This team also can provide consulting services to address your firm's unique needs.
Investment Accounting & Reporting
Consultant Relations
Our experienced consultant-relations professionals utilize their deep understanding of the investment environment to educate consultants on specific investment offerings that help clients achieve their investment objectives. We strive to develop long-term partnerships with the consultant community by serving as a "trusted advisor" and providing value-added research and perspectives on key issues confronting institutional investors.