Conning's North American operations provide an array of services to insurance companies and corporate pension plans, including asset management, risk management and award-winning software solutions, as well as proprietary insurance industry research and consulting services. Operations are centered in Hartford, CT with additional offices in Boston and New York City.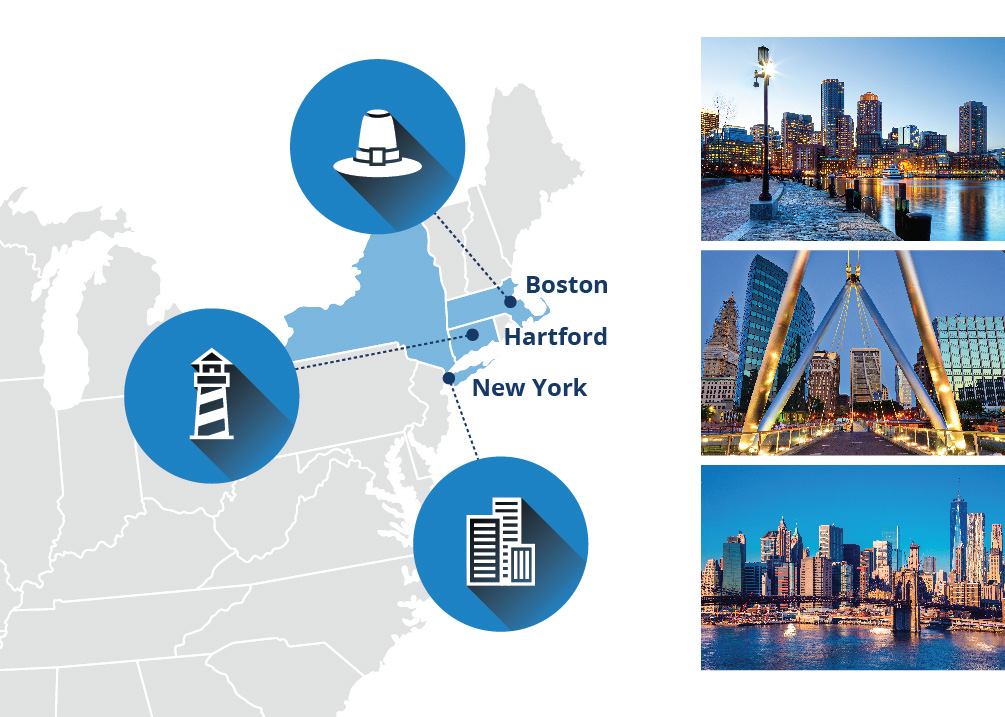 Investment Expertise & Accounting Services
Our investment management strategies start with a deep understanding of client liabilities and build from there, leveraging a broad range of fixed income, equity and specialty asset classes, supported by professionals with extensive expertise in the U.S. and around the globe. We support these solutions with full-service accounting and reporting services.
Investment Expertise
Accounting Services
Software & Services
Conning works with clients to identify, measure and manage risk across your entire enterprise, arming you with a comprehensive perspective. Our solutions consider a range of potential exposures and enable you to capture, value, and understand the impact of each moving part. In addition, our award-winning risk-management software provides insight into asset behavior and powers your ALM models with a comprehensive range of economic scenarios.

Insurance Research
For nearly 70 years, insurance companies have relied on Conning's in-depth understanding of and insights about the industry. Our researchers have a wealth of experience across all segments of the insurance industry, providing information via an extensive library of forecasts & analyses, segment and strategic studies, and presentations. This team also can provide consulting services to address your firm's unique needs.